The Russian Federal Customs Service said an American was detained at Moscow's Sheremetyevo Airport after being found with hash oil.
"As a US citizen was passing through the green channel at Sheremetyevo Airport upon arriving from New York, a working dog from the Sheremetyevo customs canine department detected the possible presence of narcotic substances in the accompanying luggage," a statement from the customs service said.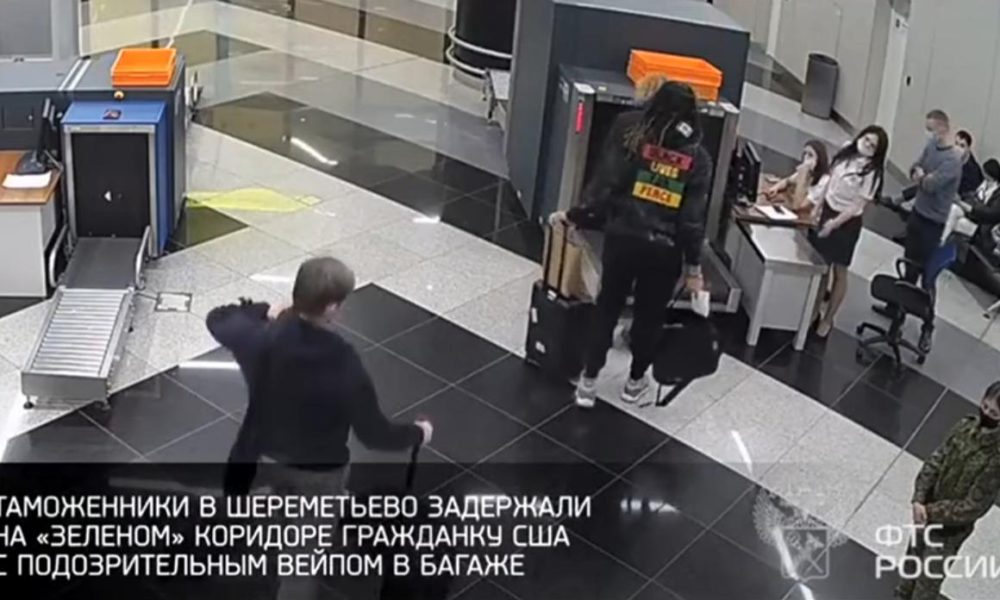 "The customs inspection of the hand luggage being carried by the US citizen confirmed the presence of vapes with specifically smelling liquid, and an expert determined that the liquid was cannabis oil (hash oil), which is a narcotic substance."
The Russian statement did not identify Griner by name, but said the detainee is an American professional basketball player and two-time US Olympian.
And USA Basketball, the Women's National Basketball Association, the Phoenix Mercury and the WNBA players' union have all publicly shared their concerns for Griner's situation in Russia.
When was Griner arrested?
The Russian customs agency said in a statement a US citizen was detained "in February of 2022," after flying to Moscow from New York, but did not say what day.
The customs agency said the US citizen was placed in pre-trial detention and said a criminal case was underway for smuggling significant amounts of narcotic substances.
The offense carries a potential punishment of five to 10 years in prison.
(Continue Reading)