There's only so many weed brownies one person can stomach on 4/20, but sweet potato fries are the perfect savory alternative. Lighter and healthier than the traditionally sugary edibles we're used to, these baked fries are vegan, gluten-free, and paleo-friendly. Plus, they're easy to make and guaranteed to please.
Opt to infuse your own cooking oil at home using avocado oil or olive oil, or for an easier alternative, ask your dispensary if it sells pre-infused oils. You can adjust the dosage by adding less oil if you're looking for a buzzy snack, or more for a stronger reaction.
The powerful properties of marijuana are a great reason to celebrate 4/20. From heightening your senses and creative thinking to healing your body, this plant is known to have some amazing effects.
It can help to cope with depression and other mental health disorders. Marijuana has been shown to stabilize mood, alleviate symptoms of depression, and benefit patients suffering from a number of other physical and mental health conditions, such as chronic pain and posttraumatic stress disorder.

It improves metabolism and regulates weight. A 2013 study found that regular marijuana smokers were thinner and had healthier metabolisms and reactions to sugars than those who didn't use it.
It prevents cancer from spreading. By turning off a gene that helps cancer cells reproduce, marijuana is found to inhibit cancer growth and even shrink tumors at the right dose.

It speeds up broken-bone recovery time. A 2015 study found that using marijuana to treat rats with broken bones sped up their recovery time and improved bone strength by 35 to 50 percent.
It deters seizures. A 2003 study of epileptic rats found that using marijuana can control seizures for up to 10 hours.
Create this easy edibles recipe to reap the benefits of this powerful plant.
Serves 4 people
Ingredients:
1 large sweet potato
4 tbsp. cannabis oil (or more, depending on the potency of your oil)
¼ tsp. pink Himalayan sea salt
¼ tsp. fresh ground pepper
3 tbsp. fresh parsley (finely chopped)
1 garlic clove (minced)
6 tbsp. vegan cashew "Parmesan"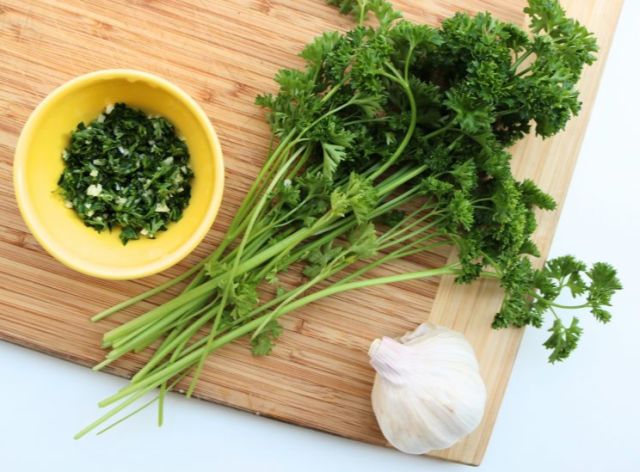 Vegan Cashew 'Parmesan':
¼ cup raw cashews
1 tbsp. nutritional yeast
¼ tsp. garlic powder
¼ tsp. pink Himalayan sea salt

Instructions:
Preheat oven to 450°F.
Make the vegan cashew Parmesan by adding all the ingredients into a food processor and blending until it forms a fine grain texture.
Keep the skin on the sweet potato and cut ¼ inch wedges that are about 3 inches long.
Lightly grease your cooking sheet with regular olive oil and place your sweet potato fries on the sheet.
Drizzle the cannabis oil over the sweet potato fries and sprinkle salt and pepper on top.
Cook in the oven for about 25 minutes, stirring with a spatula after 10 minutes of cooking.
Once the fries have browned and are fully cooked, take them out of the oven and set aside.
In a large bowl toss the warm sweet potato fries in the garlic, parsley, and vegan cashew Parmesan.
Drizzle additional cannabis oil over finished dish per your potency preference.
By holistic nutritionist Dorit Jaffe of Whole Healthy Glow, as told to Devon Kelley.