As everyone knows, a house is not an impulse purchase; you can't just waltz in and declare "I'll take it!" Long before you get to making that offer (on paper, through your real estate agent)—and even before going to your first open house—there are a ton of things to do and to prepare. Overwhelmed? Here's a checklist of everything you need to do to get ready to buy a home.
Check your credit score
Do not pass "Go," do not start browsing homes until you have checked your credit score. This is the number that mortgage lenders will look at to determine whether you are "creditworthy," and thus dictates the rates you will get. The higher your credit score, the lower your interest rate—and that's what you're going for. Get a free copy of yours at AnnualCreditReport.com to see where you stand.

Clean up any credit blemishes you can
Any surprises on that report? Credit errors are more common than you might think, so contact the credit bureau to correct any erroneous information. Got credit that's less than stellar? Check out these (totally legit!) tricks to boost your score fast and nab great rates.

Figure out how much home you can afford
Next, make sure you are clear on how much home you can afford. Check out our calculator that lets you determine your monthly mortgage payment, adjusting for variables such as the size of your down payment, your mortgage type, and current interest rates. You can also get an official estimate by following our next tip…
Shop for a mortgage lender
"A prospective home buyer should make one of their earliest stops with a mortgage originator to see if they can qualify for a mortgage and confirm how much of a mortgage they can afford," according to Steve Ujvagi.
Different mortgage shops offer a wide variety of rates and programs, so shop around to find the best rate and mortgage option for you.
ADVERTISEMENT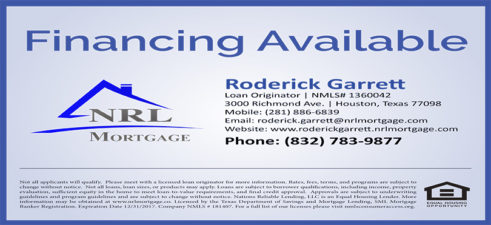 Secure mortgage pre-approval
Once you've found the mortgage that's right for you, you'll want to show sellers that you have what it takes to buy their home. In hot markets, a pre-approval is almost required for a seller to take your offer seriously. That's because it spells out exactly how much a lender has agreed to loan you, thus assuring the seller that you're both willing and able.
Save up for a down payment
To get the best rates, you'll need to make at least a 20% down payment on a home. With the current median home price of $306,700, that comes to $61,340. That's a lot of money! Check out these smart ideas to help you save for a down payment. But if that amount is out of reach, don't worry—most people put down less.

Sit tight!
Once you're ramping up to buy a home, it's wise to not make any—we repeat, any—major changes in your life or, most important, your finances.
"Do not switch jobs. Do not buy a new car. Do not even buy furniture or apply for a new credit card, which could affect your credit," says Ujvagi. "Just a credit pull alone from a car dealership or a furniture store is enough to affect your credit score and could cause you to lose your dream home."
Find a real estate agent
There's no reason to go it alone—having an agent helping you can make the whole process much easier.
"In times like these, with a limited number of homes on the market, a buyer needs a great Realtor to make sure they find their dream home," says Ujvagi.
Referrals are often a good place to start; check with family and friends, or find out the go-to gal or guy in your preferred neighborhood.
Make a wish list
Of course, this list may be a very long one, but you need to be realistic about what elements are truly "wishes" and which ones are nonnegotiable—such as number of bedrooms, a fenced yard for a pet, a specific school district, walking distance to the bus stop, etc. Sometimes it's helpful to divide your list into three categories: Those nonnegotiable elements, followed by items that would be nice to have (e.g., a bonus room or home office) and your dream features (e.g., in-ground swimming pool).
Browse listings online
If we do say so ourselves, realtor.com® is a great place to start to figure out what properties are available in your area in your price range. Search by price, number of bedrooms, location, and other variables to start narrowing down your options.
Visit open houses
Poring over online listings is one thing; seeing the properties in person is quite another. Take advantage of open houses as a low-stress way to visit several homes in one day. Map your strategy in advance, and while you're in each home, take photos and notes so they don't all run together in your mind. (Now, which one had the in-room fireplace again?)
Check out the hood
You've undoubtedly heard the adage "location, location, location." What that essentially means is that you're not just buying the property you're looking at; you're also buying into the whole neighborhood. That's why you have to be certain that it has the vibe you want. Savvy home buyers know that the best way to find out more about the neighborhood is to meet the neighbors and then visit at various times of the day and night to see what it's really like. (Cathie Ericson www.realtor.com)