While Maroon 5 is currently scheduled to play the halftime show for this year's Super Bowl, they were apparently not the first choice. Late this week, Us Weekly reported that Rihanna had been offered the chance to headline the show but turned it down in a show of support for Colin Kaepernick. Per Us Weekly:
"The NFL and CBS really wanted Rihanna to be next year's performer in Atlanta," the insider reveals. "They offered it to her, but she said no because of the kneeling controversy. She doesn't agree with the NFL's stance."
The story might have ended there but, despite the backlash to Kaepernick's police brutality protests, the former quarterback is still incredibly popular. So Rihanna was soon joined by an unlikely ally, Amy Schumer, who posted on social media that she was turning down a chance to appear in a Super Bowl commercial, adding that it "would be cool" if Maroon 5 followed suit with Rihanna.
The NFL may have been hoping that it could smother controversy by banning player protests or attempting to sweep them under the rug, but that strategy doesn't look likely to pay off any time soon. (by Luke Darby / Courtesy of GQ)
Home carousel post
darudemagJun 11, 2020
"Don't you realize that Greenwood was Wakanda before Wakanda?" It's a sweltering...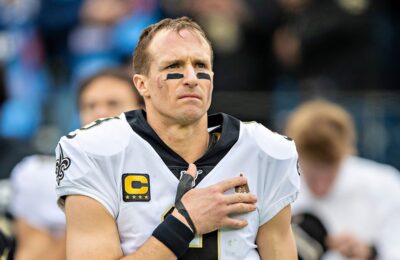 darudemagJun 04, 2020
Drew Brees apologized  to Whodat Nation and the African American Community Thursday for...